Why you need the Equi Blaster?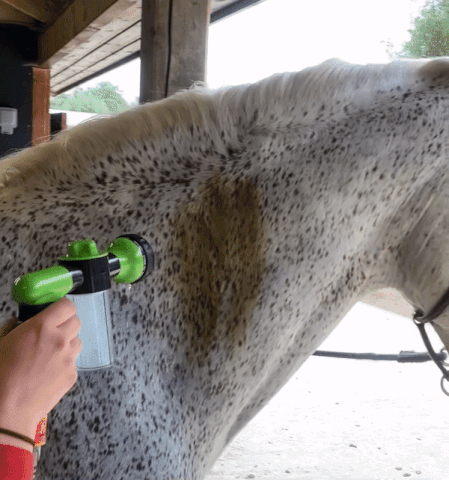 DEEP CLEAN
Mud, poop, sweat you name it, it'll vanish The Equi Blaster is powerful enough to get deep into your horse's coat and cleans it as thoroughly as possible.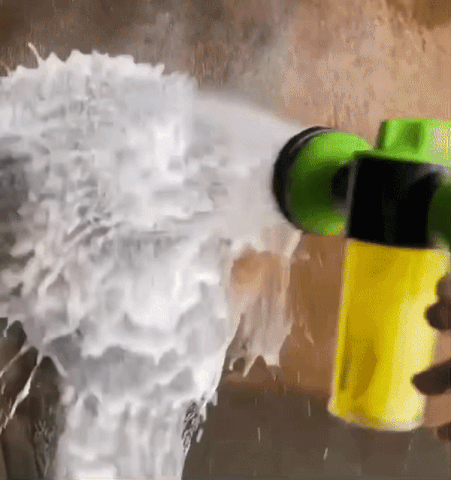 SAVES MONEY ON SHAMPOO
The Equi Blaster's unique design allows you to use up to 60% less shampoo than using a traditional bucket of soapy water. It does this while still achieving better coverage than the bucket method.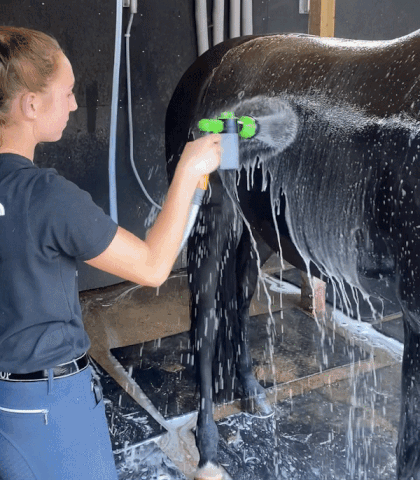 PREVENTS BACK INJURIES
The Equi Blaster prevents back injury by stopping you from having to constantly bend over to dip your rag in a bucket.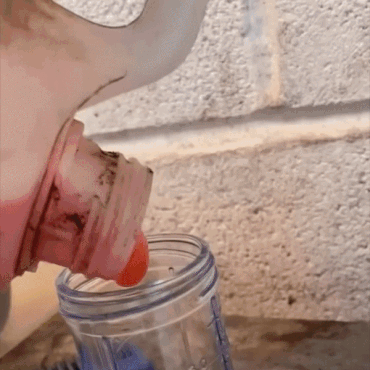 EASY TO USE
This is truly the easiest and most fun way to bath your horse. Both you and the your horse will enjoy bath time. 
 Frequently Asked Questions
Question: Does it work with any hose?
Yes, the Equi Blaster is compatible with any standard garden hose   
Question: Does it work with any shampoo?

Yes, any type of shampoo. 
Question: Does it really get into the hair?
Yes! With up to 2 times more pressure than an average hose. There's no need to get on your hands and knees and scrub. Even with grey horses!
Question: How long does the shampoo inside last?
Up to 20 minutes whilst constantly on! The shampoo filters into the water on soap mode making it long-lasting and your saving on shampoo usage! On average 3 wash sessions.